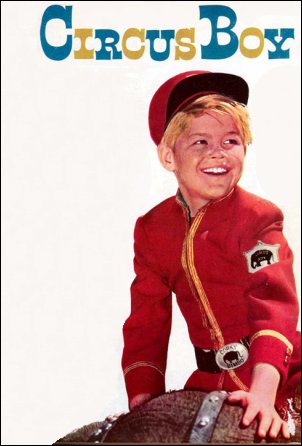 Circus Boy
Complete 1956 - 1958 T.V. Series
49 Episodes on 10 DVD's
Circus Boy was a primetime series that ran from 1956-1958 and starred
future Monkee "Mickey Dolenz" as Corky. After his parents "The Flying Falcons" are
killed in a tragic high wire accident, young Corky is adopted by his Uncle, Joy the Clown
and his whole circus family. Young Corky finds his place as water boy to "Bimbo" the elephant.
Corky rode his baby elephant Bimbo, dealt with his adolescent problems, and helped the adults
with the circus as the show moved from town to town each week.
Circus Boy Complete Series on Dvd
$49.99 @ skaryguyvideo.com click here!