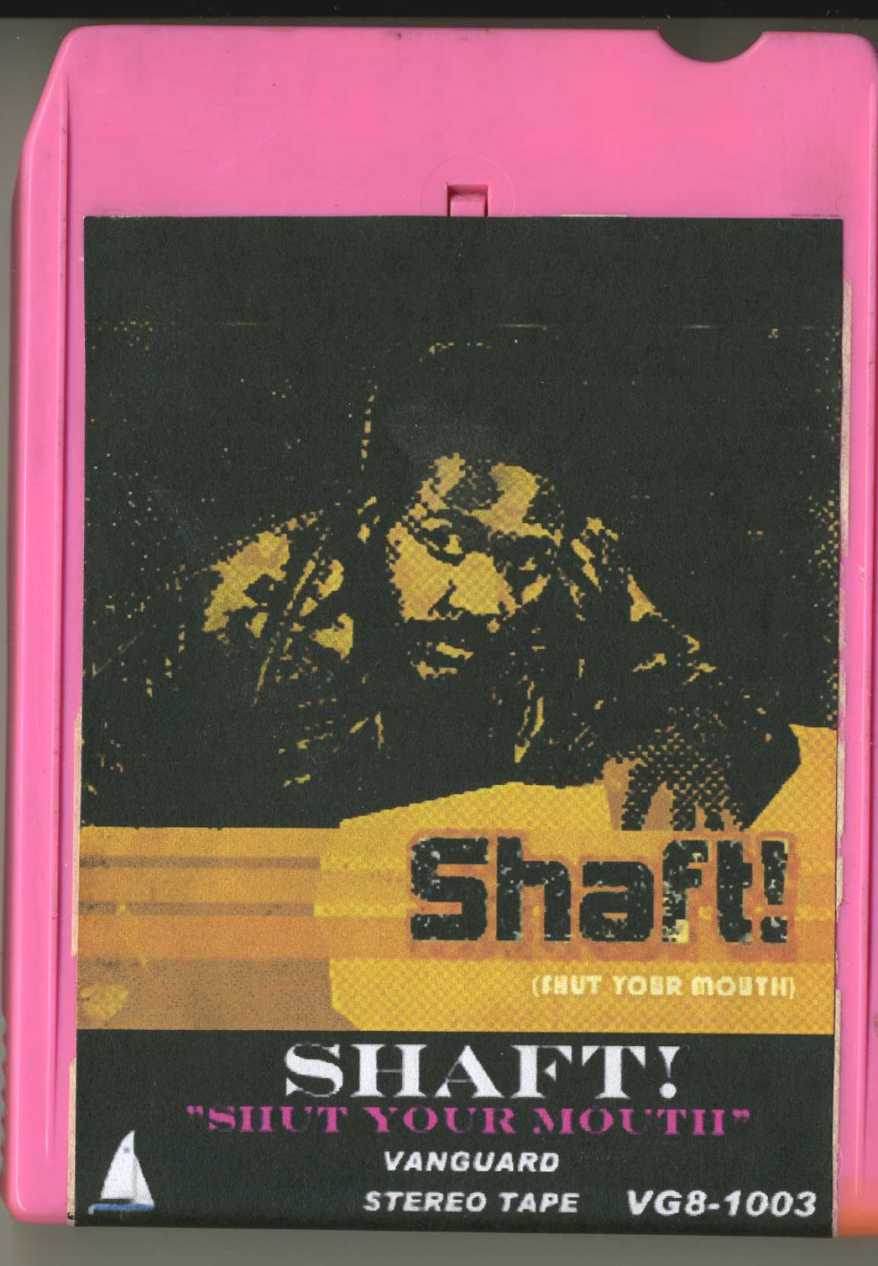 When it comes to 8 Track collecting, there is nothing greater than the truly bizarre releases that to this day, never seemed to make it to CD or even original vinyl release. This STEREO 8 copy of SHAFT! (Shut Your Mouth) falls into this category.
Featuring the most bizarre versions of the Shaft Theme, sorry no Isaac Hayes on this one.....disco version by Decimo, easy listening versions by the Hollyridge Strings and Ray Conniff. Best of all is the Sammy Davis Jr. version......one bad MUTHA!
This cart is currently on heavy rotation here at SkaryguyVideo......also have it listed under our MUSIC section on the website......dig it!
STAY SKARY!