BAT MASTERSON (1958-1961)

COMPLETE SERIES ON 9 DVD'S

108 Complete Episodes (in original broadcast order)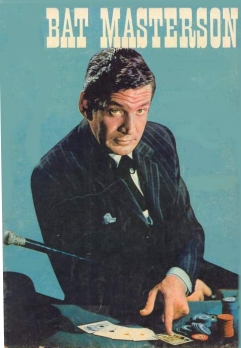 Bat Masterson carried a gold topped cane, wore a derby, and clothes that were more suited for an eastern city than in Tombstone, Arizona. He was a professional gambler, a scout, an Indian fighter and a lawman. He used his cane and his 'wits' before resorting to his gun.
The series is based upon the legend created by the real William Bartley "Bat" Masterson. Starring Gene Barry! Complete series on DVD, 108 episodes in original broadcast order!
BAT MASTERSON Complete Series available @ SkaryguyVideo.com CLICK HERE$39.99